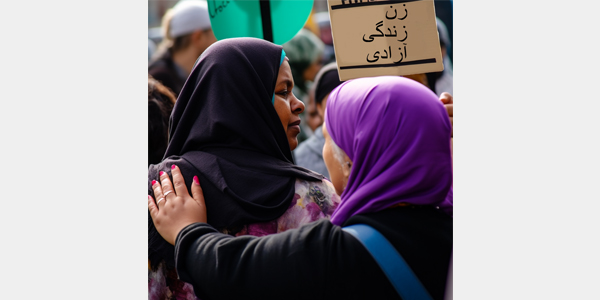 SATURDAY, MAY 11, 2024
9AM – 1PM/PT
FACULTY: MONICA LUCI, PHD & GIOVANNA BIANCHI, PHD
3 Possible Continuing Education Credits Approved for MD, PhD, PsyD, MFT, LCSW, LPCC, LEP & RN
TUITION: $90 (INCLUDES CEUs)
Focusing on the importance of cultivating a dialogue between the field of human rights and analytical psychology.
---
The contribution that analytical psychology can make to understanding and healing the consequences of human rights violations is relevant and awaits its potential, both with individuals in the clinical field and within communities, shedding light on aspects that may be overlooked in clinical practice due to the focus on the individual level. A psychosocial perspective that broadens the perimeter to include communities of origin and the suffering of the family and groups can make many individual wounds more understandable and treatable. We will delve into some of the key issues concerning the treatment of human rights violations at both the individual and collective level with vignettes.
MONICA LUCI, PHD, (Italy/UK) is a clinical psychologist, Jungian and relational psychoanalyst, and Lecturer in Refugee Care at the Department of Psychosocial and Psychoanalytic Studies of University of Essex, England. She is a member of the Board of the Journal of Analytical Psychology, and author of publications on the themes of trauma, torture, refugees, human rights, displacement, collective violence, gender, and psychoanalysis.
MARIA GIOVANNA BIANCHI, PHD, (Switzerland) is a Jungian psychoanalyst and psychotherapist in private practice. Member of the Board of Directors of the C.G. Jung Foundation, Zürich. She worked for the UN Office of the High Commissioner for Human Rights for almost three decades. She authors articles, speaks at conferences and lectures in academic contexts on the complementarity between human rights and analytical psychology.
Related Events