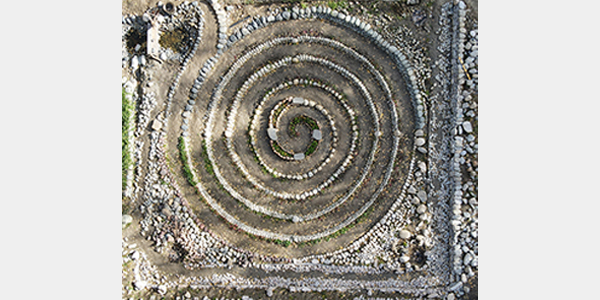 SATURDAY, FEBRUARY 17, 2024
1 – 4PM/PT
FACULTY: STEVE PARKER, PHD
3 Possible Continuing Education Credits Approved for MD, PhD, PsyD, MFT, LCSW, LPCC, LEP & RN
TUITION: $90 (INCLUDES CEUs)
A journey of finding soul through art and stonework after severe trauma, culminating in the creation of a large spiral labyrinth that descends into the earth.
---
This image-rich presentation will weave the story of the long recovery from a severe heart attack with 20 years of art, stonework, dreams, and Jungian commentary. The work will be related to alchemical processes, and the symbolism of stones, spirals and labyrinths. "The Stone Sanctuary" contains numerous features, including driftwood and stone walls, large stone eggs, waterfalls, and rock gardens. For the last three years, Steve Parker has been working on a large stone spiral labyrinth that descends slowly into the earth. This labyrinth, and the other structures in the Stone Sanctuary, emerged spontaneously from the unconscious. The work is a tribute to hidden forces that drive us towards individuation and healing, and can be an example for how to guide patients through a similar journey in the clinical setting.
STEVE PARKER, PHD. has been working in Alaska for 40 years as a Jungian psychologist. After a heart attack, Parker created a series of paintings that became the basis for art shows and a book — Heart Attack and Soul. Over the last 20 years he has built a Stone Sanctuary, a place of healing for the community. Dr. Parker's work was been featured in the journal Psychological Perspectives.
Related Events