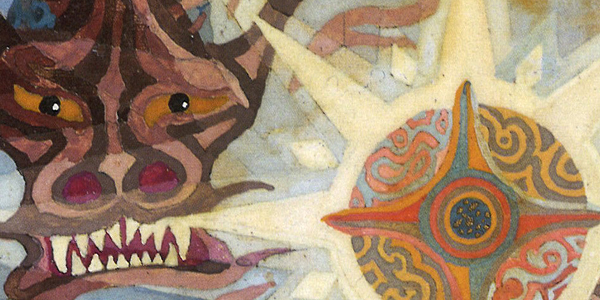 A call to adventure! A return to in-depth exploration of C. G. Jung's ideas in The Red Book
In our current climate of information saturation, cynicism, and incendiary politics, The Red Book stands out as an unapologetic call to meaning, interiority, and the development of the inner person. Jung's personal encounter with chaos and madness, through a journey into the imaginal, was the lifeblood of his conceptual framework, one that he further refined in the Collected Works. Sonu Shamdasani, editor of The Red Book has referred to this work as an "underground stream," in relation to the collected volumes. QiRe Ching will read aloud selected passages, following The Red Book's narrative, while pausing frequently to facilitate discussion. The class will explore and unpack what Jung is saying. Participants will be encouraged to sink into their full range of feelings and associations as their psyches are activated by the material. Many people have found The Red Book difficult to follow on their own. The intention of this class is to provide participants with meaningful signposts that will excite them to return repeatedly to this work for inspiration.
QIRE CHING, LCSW is a member analyst of the C.G. Jung Institute of San Francisco. He teaches in the candidate training program and is in private practice.
Related Events