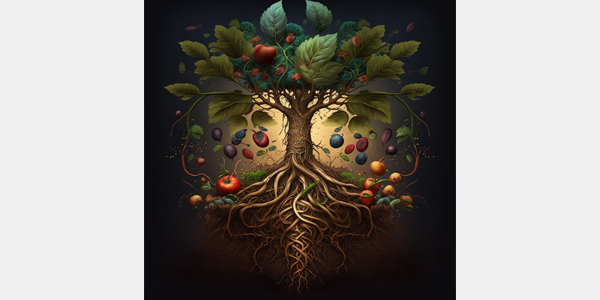 SATURDAYS: OCTOBER 7, NOVEMBER 4, DECEMBER 2, 2023; JANUARY 6, FEBRUARY 3, MARCH 2, APRIL 6, MAY 4, 2024 NOON -4PM/PT
FACULTY: NAOMI RUTH LOWINSKY, PHD
TUITION: $450 (SPACE IS LIMITED)
Thunder is no longer the voice of a god … No river contains a spirit, no tree means a man's life, no snake is the embodiment of wisdom, and no mountain harbors a great demon …
C. G. Jung, CW 18 ,¶ 585
Earth magic made us, gave us Her ground to stand on, gave us Her roots, Her leaves, Her fruit to eat, gave us Her wonders to make into shelter and clothing, poems and stories, gave us a world full of creatures to enchant us, teach us their medicine. When did we forget that She is our Great Mother, that She is Grandmother Spider— Her web woven into everything we are? When did we lose our Animal souls—so attuned to Her vibrations, to Her every scent, touch and mood? When did we lose our Forest minds, our Hunter–Gatherer minds, our Farmer minds? When did the Great Split of consciousness sever Her magic from ours, turn Her into a possession, a slave?
In a time when Mother Earth is threatened and threatening our lives and habitats with fire, flood, tornadoes, hurricanes, earthquakes and volcanoes, we need Her poets to remind us who we are and where we come from—Earthlings made of Her red clay. To worship our Earth as a Goddess, to know Her as a living being, is to return to the wisdom of our ancestors who knew, along with Jung, that the Earth has a soul. Reading the poets of Earth Magic, writing under their influence, offers us a way back to the "Unus Mundus"—the One World— and weaves our souls and our writings into the tapestry of all creation. The poets we will read are Aimée Nezhukumatathil, Ross Gay, and Lucille Lang Day
Naomi Ruth Lowinsky
,
PHD
is an analyst member of the C.G. Jung Institute
of San Francisco and a widely published and anthologized poet. She
is the winner of The Blue Light Poetry Prize and the Obama Millennial
Prize. Her fifth poetry collection
Death and His Lorca
, was recently published
.
Related Events