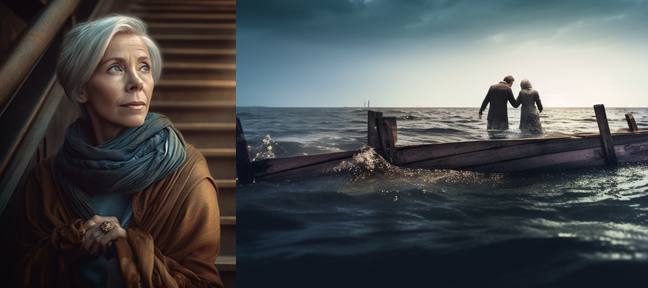 SATURDAY, MARCH 9, 2024
10AM – 3PM/PT
FACULTY: FRANCIS G. LU, MD
4 Possible Continuing Education Credits Approved for MD, PhD, PsyD, MFT, LCSW, LPCC, LEP & RN
TUITION: $120 (INCLUDES CEUs)
Inspiring characters in film show personal development in the face of death, teaching us for our work and in our work with patients.
---
The 1997 film "Titanic" tells an extraordinary love story that can be viewed as a psychological night-sea journey—a watery initiation of anima development as Johann Wolfgang von Goethe and
C. G. Jung described —that brings the heroine from Eve to Helen to Mary to Sophia. The contemporary framing story of the elder heroine's remembered love stimulated by found objects on the ship (comb, mirror, and a drawing) exemplifies the process by which the anima develops to Sophia wisdom.
Akira Kurosawa's 1952 film "Ikiru" presents the viewer with a more private night-sea journey: a sudden awareness of an individual's mortality that leads to living a more engaged and meaningful life. The film's hero confronts what psychiatrist Irvin D. Yalom has called "the four existential issues": death, meaninglessness, isolation, and freedom. Simultaneous to his outward late-life "Hero's Journey", the hero experiences a far deeper inward arc of transformation of consciousness, which takes him from the individual persona and ego, to a realization of the Self, and finally the transpersonal Unus Mundus.
FRANCIS G. LU, MD, is the Kim Professor in Cultural Psychiatry, Emeritus, at the University of California, Davis. Since 1987, he has led or co-led 37 film seminars at Esalen Institute on positive psychological qualities. He has presented film seminars at C.G. Jung Institute of San Francisco, C.G. Jung Society of St. Louis, Centre for Applied Jungian Studies, and Door County Summer Institute.
Related Events